Well-received Boxing display featuring:
Ricky Hatton, Frank Bruno, John Conteh and the great Muhammad Ali.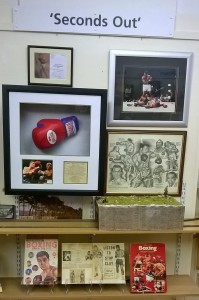 John H. Stracey has been added to this display.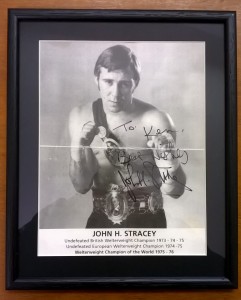 We feature the great bouts & fighters from 1950s, 60s and 70s.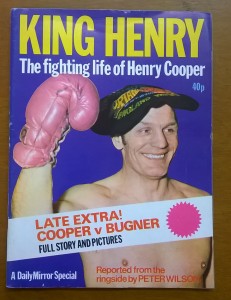 A new addition to our 'Seconds Out' display.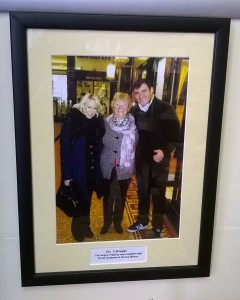 Joe Calzaghe outside a Paris night-club.
Joe is the longest reigning super-middleweight
World Champion in Boxing History.
Our new selection of Boxing Books is now on display.

 Viewing this most interesting display will take more than a few seconds.