The 150th British Open Championship.
July 14th to July 17th, 2022.
The Old Course, St. Andrews.
Scotland.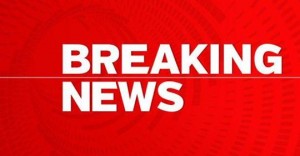 Australia's Cameron Smith
wins 2022 British Open Golf  Championship.
A final round of 64 brought Smith the coveted
Claret Jug which was well-deserved.
Cameron's brilliant short-game
included quite phenomenal
putting which took the title
away from Northern Ireland's
Rory McIlroy who finished
in third place on 18 under par.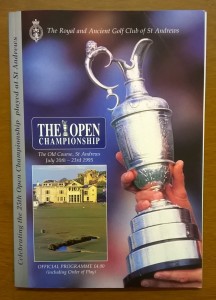 After 54 holes, we have a tie
at the top of the leaderboard.
Norway's Viktor Hovland
and Northern Ireland's Rory McILroy 
are tied on 16 under par.
They lead the 2022 British Open field by 4 strokes.
Hovland played College Golf
at Oklahoma State University in the USA.
In 2018 he won the US Amateur Championship
and earned invitations into
the major professional championships.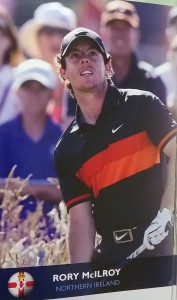 England's Tommy Fleetwood
and Matthew Fitzpatrick
are still in contention
but seven strokes behind on 9 under par.
Fleetwood shot a magnificent third round 66
to put himself back in contention for
the much coveted Claret Jug.
US Masters 2022.
Exciting finish to 2022 US Masters.
Scottie Scheffler held off the challenge of an inspired
Rory McILroy to win the 2022 US Masters.
Birdie and Eagle blitz puts Rory McILroy in contention.
Rory nailed down second place
with a seven under par final score.
Rory carded a remarkable eight under par 64.
Rory is pictured above with the late and great
Arnold Palmer.
Ireland's Shane Lowry finished 5 under par,
securing third place on the leader board
with an excellent 69 in the final round.
Shane Lowry with the British Open Claret Jug.
Willet leads British challenge after round 3.
Britain's Danny Willet led the British challenge
after day 3 of the 2022 US Masters.
At even par for three rounds
Danny is just about in contention
for another Green Jacket.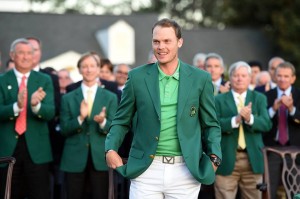 After three rounds Scottie Scheffler
of the USA leads the field at 9 under par,
with Ireland's Shane Lowry, pictured below,
still in contention at 2 under.
With scores much higher on Moving Day at the US Masters,
Britain's Tommy Fleetwood moved up the leaderboard
with a two under par 70,
joining Rory McILroy at one over.
Shane Lowry with British Open Trophy.
Can you spot the US Masters Champion?
He's not wearing a Green Jacket here!


for the hottest Golf stories
and up to the minute news
on the 2021 British Open Championship
at Royal St. George's in Kent.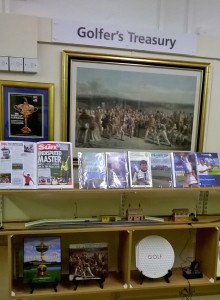 Day 4 at the British Open.
Collin Morikawa's bogey-free final round,
secures Claret Jug.
Morikawa finished 15 under par,
two strokes clear of Jordan Spieth
who finished at 13 under.
Paul Casey was the best UK finisher
with 5 under par for the four rounds.
Day 3 at the 2021 British Open.
South Africa's Louis Oosthuizen
leads the Open by one stroke
from the USA's Collin Morikawa,
with Jordan Spieth three strokes
behind Oosthuizen.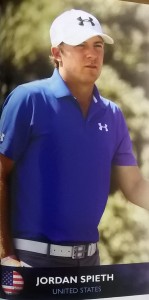 Best placed Brits are Andy Sullivan,
and Paul Casey each five under
but seven strokes behind the leader.
Shane Lowry is also sitting on five under after round three.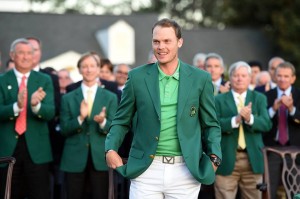 2021 US Masters.
Matsuyama becomes first Japanese
men's major winner.
Moving Day at the 2021 Masters.
Hideki Matsuyama (-11) heads the leader board
after day 3 of the US Masters 2021.
Justin Rose joint second on seven under.
Day 2 of the Masters 2021.
Justin Rose seven under after two rounds.
He leads the field in the 2021 Masters at Augusta.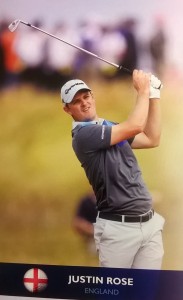 The 148th Briitsh Open at Royal Portrush.
Shane Lowry (pictured below) wins his first major at Royal Portrush.
England's Tommy Fleetwood is runner-up.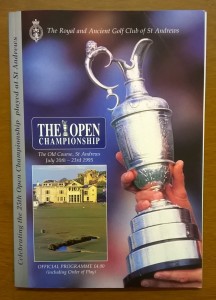 Day 3 is moving day at the Open Championship.
Shane Lowry is certainly moving in the right
direction on moving day at the Open.
Shane takes a four stroke lead into
the final day at Royal Portrush.
Tommy Fleetwood at 12 under
is still very much in contention.
Justin Rose is just off the pace at 9 under
but could make a serious challenge for the title tomorrow.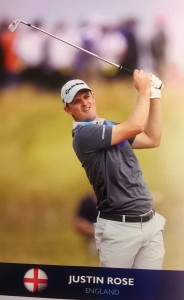 An early start on Sunday as bad weather
is forecast for the final round of this
very exciting championship.
Shane Lowry and J B Holmes lead British Open after day 2. 
The joint leaders are 8 under par,
followed by a strong English challenge of:
Tommy Fleetwood (-7),
Lee Westwood (-7)
and Justin Rose (-6).
Despite a valiant effort Rory McIlroy
missed the cut.
Day 1 at Royal Portrush.
Emiliano Grillo holes in one at the 13th.

US Open Champion Gary Woodland
shanks tee-shot into spectator's backpack,
but still makes par on the sixteenth.  
Rory McIlroy started with an eight and finished eight over.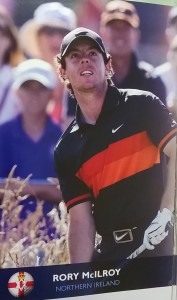 5 under par J B Holmes leads Open after opening round.
The Republic Of Ireland's Shane Lowry is only one behind. 
Gary Woodland wins 2019 US Open at Pebble Beach.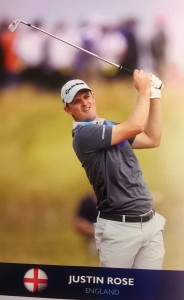 Rose challenge fades after encouraging start.
Justin shared the lead with Woodland at 11 under
but could not maintain his high standards of previous rounds
at this year's US Open.
2018 British Open Championship.
Italy's Francesco Molinari wins the 2018 British Open Championship.
Justin Rose and Rory McILroy were only two shots back on 6 under,
but Molinari birdied the 72nd hole to take the Claret Jug.
This was a wonderful Open Championship
a true test of any professional Golfer's ability.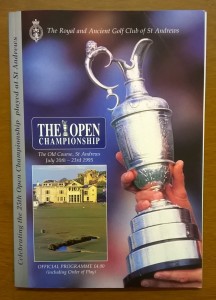 Carnoustie is the Golf Course where bunkers are true hazards.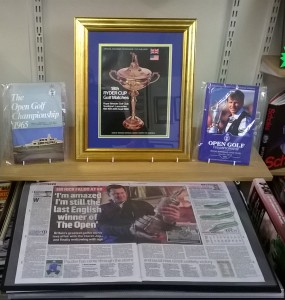 2017 British Open Championship.
Royal Birtkdale, Southport, Lancashire.
Jordan's dream comes true.
Day 4 at the British Open Championship.
Jordan Spieth proved to be the ultimate competitor
in a topsy turvy final round at Royal Birkdale.
Jordan found real trouble at thirteen,
but managed to salvage a bogey five.
Salvaging this bogey proved pivotal
as he went on a birdie, eagle, birdie, birdie, blitz on the next four holes.
Matt Kuchar stayed with him all the way.
On seventeen Matt got within one shot,
but Jordan bolted the door with a birdie on the same hole.
 Matt's second on eighteen found a greenside bunker,
and he bogeyed the hole.
Jordan was on in two and two-putted to win the
 2017 British Open by three strokes.
Jordan's mental fortitude proved too strong for his rivals.
Day 3 at the British Open.
Jordan Spieth three strokes clear after 3rd round.
Matt Kuchar is three behind Spieth on 8 under.
Ian Poulter, Rory McIlroy, Ross Fisher and Richie Ramsey
at two under are still in contention.
Tommy Fleetwood's four under par round put him at +1.
Great Sunday in prospect tomorrow.
Day 2 at the British Open.
Texan Tornado defies elements to lead British Open.
Jordan Spieth leads the British Open by two strokes
after two rounds at the Royal Birkdale Golf Club.
 Fellow American Matt Kucher  is four under.
Bruce Koepka is joined by England's Ian Poulter
on three under par.
Scotland's Richie Ramsey is two under.
England's Richard Bland joins Northern Ireland's
Rory McIlroy on one under.
Rory with the late and great Arnold Palmer.
England's Tommy Fleetwood just made the cut on five over.
Texan Tornado in three-way tie after opening round.
Koepka, Kuchar and Spieth lead the Open field on day one.
Our three leaders shoot five under par.
British challenge led by Paul Casey, Ian Poulter and Richard Bland.
All three Brits are well in contention, with Casey best placed at 4 under.
Mcilroy fights back after horrendous start.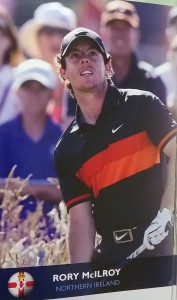 Rory shot a one over par round.
After a bogey blitz, he hit back with a four under par back nine.
Sergio Garcia wins 2017 US Masters.
Brilliant play from Spain's Sergio Garcia saw off the immense challenge of England's Justin Rose on the first play-off hole of the 2017 US Masters.
Both players finished on nine under par, but a brilliant second shot from Garcia on the first extra hole,  put paid to Rose's dream of donning the famous Masters Green Jacket.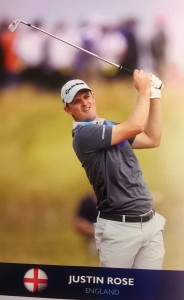 On the day when Seve Ballesteros would have celebrated his sixtieth birthday, Sergio became the third Spanish winner of the US Masters.
This was a well-deserved victory.  Sergio produced his best Golf under the most immense pressure.  This was the mark of a true champion.
We look forward to another great battle between Rose and Garcia when they clash again in the Bristish Open at Royal Birkdale later in the year.
2016 Ryder Cup.
Europe's poor putting brings first defeat in four Ryder Cups.
Great play from Mcilroy, Stenson, Pieters, Cabrera Bello and Garcia.
Sadly too many European players under-perform.
The USA's strength in depth told in the end.
The standard of the matchplay was outstanding.
USA's Koepka hit a ball into a spectator's back pack.
The USA team sent their European rivals packing on the final day.

British Open Championship 2016.
Henrik Stenson wins the Tussle at Troon to win first Major. 
Sweden's Henrik Stenson showed incredible bounce-back ability to become the Champion Golfer of the Year at Troon.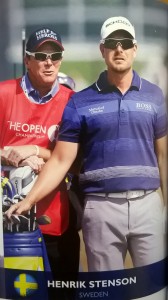 Starting with a bogey on the first, Stenson birdied the second and what followed can only be described as one of the greatest tussles in Open Championship history.
Stenson and Mickelson pushed each other to new heights and Stenson carded the lowest fourth round score in Open Championship History.
Henrik finished twenty under par and Phil was three behind on seventeen under. Only the 'Duel in the Sun' at Turnberry between Nicklaus and Watson could rival this incredible drama.
Rory Mcilroy was the best placed British player on four under, but his putting was woeful. Gary Player believes there is too much emphasis on long-hitting in today's game. He stated the poorest drivers in Golf History were Seve Ballesteros and Tiger Woods but their powers of recovery won them numerous majors.  Player stated that too many players are being coached by people who couldn't break 80.
Day 1.
Phil Mickelson, the pen pushing Californian, stormed into the lead with a wonderful 8 under par 63.
Britain's Justin Rose was well in contention at 3 under.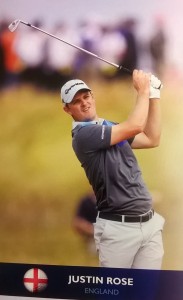 Day 2.
Playing in the gloom in Troon.
Day two provided a complete contrast to the lovely weather of day 1.
Cold, wet, windy conditions really tested the Open field.  Bobble-hats, water-proofs and even mitts were the order of the day.
Phil Mickelson, with great skill, once again tamed the course with a 2 under par round to send him to 10 under going into the weekend.
Justin Rose fell apart in the tricky conditions and just made the cut for the weekend.
Rory McIlroy hit some huge drives but erratic putting, misjudging the borrows on two occasions, left him on 2 under for two rounds.  Rory must make a fast start tomorrow, Saturday, if he is to be in contention for the old Claret Jug on Sunday.
Day 3 at the British Open.
Henrik Stenson goes into Sunday's final round one shot clear of Phil Mickelson.
Stenson finished on 12 under par with Mickelson one shot behind on 11 under.
England's Andrew Johnston was 5 under at the end of his third round.
Andrew is the only realistic chance of securing a British victory.
Mickelson's round came unstuck on the back nine with uncharacteristic poor putting.  Only a superb bunker shot on 18 stopped him dropping even further behind.
Sky pundit Colin Montgomerie props up the field on 12 over. Colin failed to turn up for his post match news conference, perhaps he was feeling the pressure from propping up the rest of the field.
A snapper annoyed Phil Mickelson on 18,  Phil's response will not be recorded here.
Phil Mickelson gave his Golf Ball to a delighted young fan, that's why the fans love Phil, he has such great empathy with the galleries.
Who will be holding the Claret Jug on Sunday evening?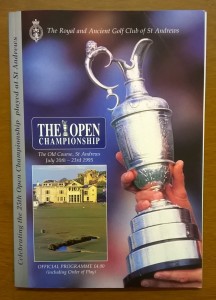 US Masters, Augusta, 2016.
Sheffield's Danny Willet buttons up the Green Jacket.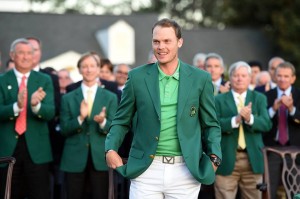 Spieth's round collapses at 12th with quadruple bogey 7.
Steely Dan finishes five under to win by three strokes.
Willet's nerves of steel see him home.
Spieth and Lee Westwood joint second on 2 under.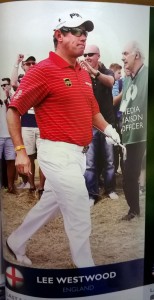 Day two at the Masters.
Rory roars back to pressurise not so cool Spieth.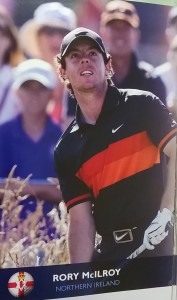 Rory Mcilroy is 3 under going into the weekend.
Leaderboard watcher Rory one stroke off  pace after two rounds.
Gusty conditions and severe pin-placements tame field.
3 wood tee-shots draw the ball, essential at Augusta National.
Ian Woosnam won the event 25 years ago.
Augusta National was tailor-made for Ian's Golf game.
Gone but not forgotten Golf Courses.
Colwyn Bay Golf Club.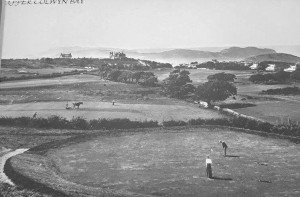 Blacon Point Golf Club.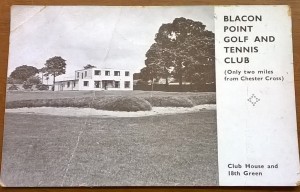 Henry Cotton visits Blacon Point.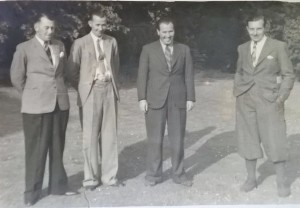 Henry Cotton on the right with Blacon Point members.
US PGA Championship August 13th to 16th, 2015 .
Venue: Whistling Straits, Wisconsin.
Jason's tears of heartbreak turn to tears of joy.
Jason's first Major and Jordan Spieth is new World No. 1.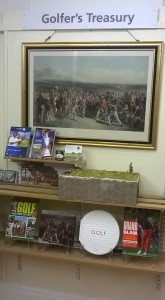 Day 4 at US PGA.
20 under par Jason sees off new World Number 1 Spieth.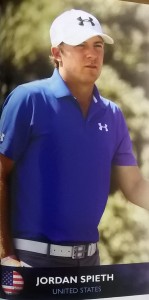 Day 3 at the US PGA.
Jason's Day but Texan Tornado in hot pursuit.
Rose wilts on 18th to be one behind Spieth.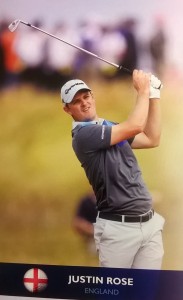 Three US Majors in a row is Spieth's goal.
Day, Spieth, Rose and Grace top the leaderboard.
British Open Championship 2015.
Lawrie load of birdies on 2015 British Open's first day.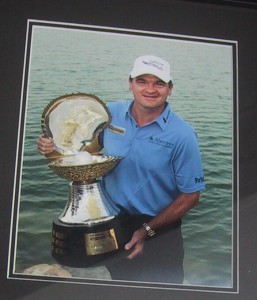 Scotland's Paul Lawrie, pictured above, shot a 6 under par opening round.
He is one shot clear of Jordan Spieth and one behind Dustin Johnson.
Dustin leads the Open by one stroke going into day two.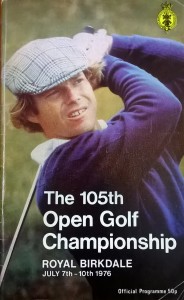 Tom Watson is playing his last British Open Championship.
Day 2 was delayed due to a thunderstorm at St. Andrews.
All second rounds were completed on Saturday.
Dustin Johnson led the field 10 under par.
England's Danny Willet was second on 9 under.
Scotland's Paul Lawrie third on 8 under.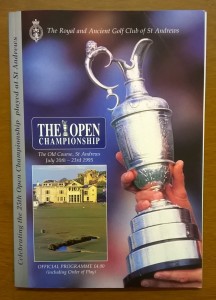 Day 4 at the Open Championship.
Jason's Day but Paul is not Dunne yet.
Placid day at St. Andrews provides grand finale tomorrow.
Three-way tie at top of leader board.
Amateur Paul Dunne shares lead with Oosthuizen and Day.
Leaders beware Spieth, Harrington and Rose are just behind you.
Day 5 at the Open.
Zach is leader of the pack.
Open goes into extra holes, but no penalties.
Zach Johnson won an exciting four hole play-off to take the Claret Jug.
 15 under par after four rounds, he tied with Louis Oosthuizen and Marc Leishman.
Unbelievable putting by Oosthuizen kept him in contention.
Sadly his final putt failed to drop and Zach Johnson was the 2015 champion.
Texan Tornado Jordan Spieth finished 14 under.
No third Major in a row for Jordan.
Britain's Danny Willett and Justin Rose finished 11 under.
Jordan emerges from the Chambers of horrors.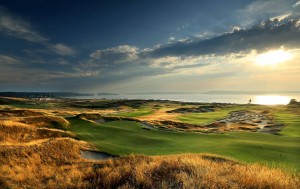 Jordan Spieth has become the youngest Golfer to win two consecutive Majors.
In a quite brilliant final day at the US Open, Spieth finished five under par.
Dustin Johnson three-putted the last hole failing to take the event into a play-off.
A 29 stroke back nine from South Africa's Louis Oosthuizen just failed to catch Spieth.
Rory Mcilroy's birdie blitz on the front nine put him in contention for a short while, but his putting cooled and his challenge fizzled out.
Can Spieth make it a hat-trick of Majors at St. Andrews next month?
 Masters Blaster:  Jordan buttons up Green Jacket.
Jordan Spieth won the US Masters with a 18 under par score. Probably the best putter I have ever seen.
Britain's Justin Rose tied with Phil  Mickelson for second place on 14 under par.
Golfers Treasury includes British Open Championship programmes,  'The Golfers' lithograph, wonderful book on the History of St. Andrews; and a quite remarkable  book in the shape and nature of a Golf Ball.
See other unique Open Championship memorabilia @ All Our Yesterdays. Watch the great Jack Nicklaus' last round at St. Andrews in the 2005 Open, commemorated by the Royal Bank of Scotland's five pound note.
  Had a hole-in-one?
Join our discussion by leaving a comment.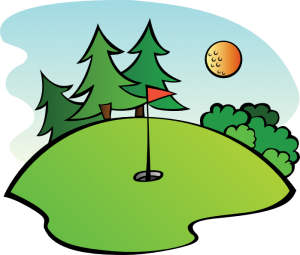 We are examining the mysteries surrounding a hole-in-one.
Let us know the story behind your first ace.
Can we produce a hole-in-one Treasury?